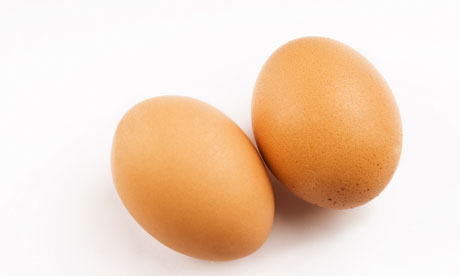 Image from : http://static.guim.co.uk/sys-images/Guardian/Pix/pictures/2012/4/6/1333723967403/Whos-the-hardest-008.jpg
It is not about a normal egg.This egg become fantastic and interesting when the egg had been spray, and making the egg is hard as a rock and not broken even being drop from a high place. Wow, this is not fiction but this is a technology that has been introduced and has been in use without us knowing.
Paint named Line-X has been tested with all soft objects such as watermelons, ceramic plates, bricks, sand and drop from a high place. See video below for the Line-X paint testing if you don't believe it.
Video source: http://www.youtube.com/watch?v=bW0GQHpFgy8